Welcome to Mrs. Stidham's Counseling Page!
Welcome to the 2014-2015 school year! I am looking forward to working with the students, teachers, staff, and community. I will be in the classroom at least once a month providing guidance lessons to promote academically and emotionally strong students. Small group and individual counseling will also be available as needs arise. Please feel free to contact me if I can be of assistance to you. Wishing you all a spectacular school year!

I have been married to Jonathan Stidham for nine years, and we have two sweet boys. My husband, from Marion County, and I, from Walker County, have lived in Morgan County since 2005. That was my first year working in the Morgan County school system. I worked as the teacher of the hearing impaired for the county. After receiving my Master's in School Counseling in 2008, I became part-time counselor at Ryan School, as well as, part-time teacher of the hearing impaired for the county. Upon the closure of Ryan, I decided to pursue a full-time counseling position. Thankfully, I have been given this opportunity here at Cotaco.
Parent to Parent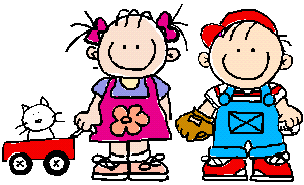 Whether you're a parent, relative, or mentor to a child, there are going to be times when you need help discussing issues both big and small. That's why we've created the Time To Talk(TM) Talk Kit

With ideas on how to start talking, scripts on what to say, and tips for answering tough questions, this kit can help you keep the child in your life healthy and drug-free!
Did You Know?
HANDLING PEER PRESSURE
It is important to give your child the tools he needs to stand up for himself/herself-especially now, before he/she faces peer pressure about things like drugs and alcohol.

Talk to your youngster about choosing friends who share his interest and values. Kids often give in to peer pressure because they want other kids to like them.If your child has good friends on his side, he won't be as likely to go along with the crowd.
Registration Information
You will need the following items to register your child at Cotaco School:
Birth Certificate
Copy of Student's Social Security Card
Immunization Blue Card from Health Department
Proof of Residence(Electric/Water Bill ,Rent Receipt)
Proof of Legal Guardianship/Custody Papers
Withdrawal papers from Previous School

Please e-mail Heather Stidham, Counselor, if you have any questions.